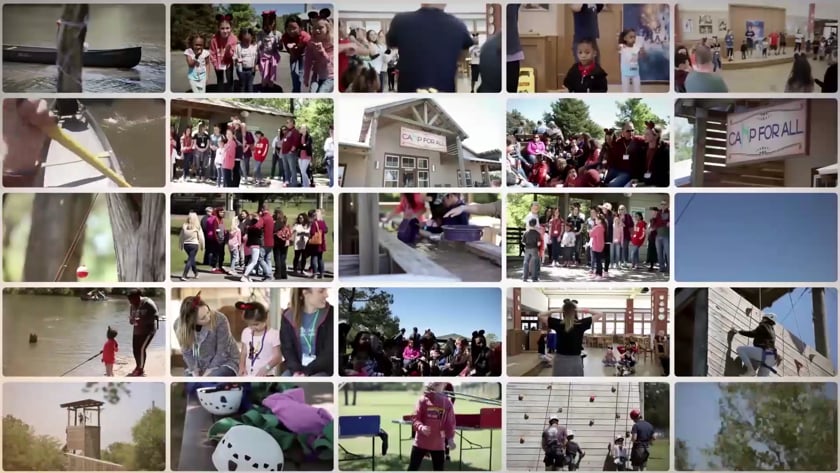 Hear from a few of our parents about what ACHFTS has done for their family
At A Children's House for the Soul, we want to help bring together individuals with similar struggles around facilitated activities and discussions that will help them feel connected, validated and understood. We hope to encourage and inspire our program participants with the knowledge and confidence to face these challenges with acceptance, positive awareness and coping strategies that will lead to empowerment and advocacy.
Mission
To empower, encourage, and unite all children and families impacted by skin conditions and birthmarks by providing social, emotional and spiritual support, while also raising awareness through community education initiatives.
Vision
Make the world a more understanding, accepting and loving place for those affected by skin conditions and birthmarks.
Dr. Alanna Bree
Founder and Chief Empowerment Officer (CEO)
Alanna F. Bree, M.D. is the Founder and Chief Empowerment Officer (CEO) of A Children's House for the Soul, Inc, as well as serving as the President for our Board of Directors. She is also a Pediatric Dermatologist at A Children's House for Pediatric Dermatology, and she considers caring for her patients both an immense privilege and a tremendous blessing.
Professionally, Dr. Bree has been actively involved in the American Academy of Dermatology and Society for Pediatric Dermatology where she has participated in several leadership roles & given many nationally invited lectures. She has been involved in national and international pediatric dermatology research, has several scientific publications and is co-author of The Illustrated Manual of Pediatric Dermatology. She has been a long-time volunteer of the American Academy of Dermatology's Camp Discovery, held each summer at Camp For All in Burton, TX. She is also a member of the Scientific Advisory Council for the National Foundation for Ectodermal Dysplasias and was co-chair for the Dermatology Advisory Group for the World Health Organization. She has also authored her own book, A Children's House: A Little Story About A God-sized Dream, that is a personal testimony of all God has done in and through her life.
Personally, she is actively involved in her community, both locally and globally. She is a member of Trinity Lutheran Church Downtown where she has been involved with the Missions Ministry Action Team and is a member of the Health Cabinet. She has participated in several short-term mission trips to Nicaragua, Guatemala, Kenya and Tanzania, and her heart is with the orphans affected by albinism in Africa. She is also the wife to her medical school sweetheart, who is an interventional cardiologist, and mom to two adult children who she loves dearly. Most importantly, she desires to live out her faith each and every day by sharing the love and compassion of Jesus through helping others with her God-given gifts.
Lindsay O'Sullivan
Director Of Education & Encouragement
Lindsay is a Certified Child Life Specialist with a Master's degree in Human Development and Family Studies. Prior to her work with A Children's House for the Soul Lindsay worked at Texas Children's Hospital for 5 years where she provided coping support and education for children and teenagers in over 10 different medical specialties, dermatology being one! Lindsay also taught child life and child development courses at San Jacinto College and serves as program director for Camp Discovery Texas. Most importantly she is a wife to Shane and a mama to Vincent (4 mos) and Margaret (3 years.)
Kimberly Oehrlein
Director of Communications and Creative Vision
Kimberly is the newest member to join the ACHFTS team as the Director of Communications and Creative Vision. She brings 15 years of creative design and project management experience paired with her enthusiastic, can-do attitude. Prior to her job at ACHFTS, Kimberly was the CEO for her design firm, 3SOURCE, where she managed many exciting projects including the branding for A Children's House For The Soul when it first opened it's doors! Kimberly enjoys spending her free time with her husband Jason, of 14 years, and their 4 children, Scarlett, Sawyer, Sailor, and Sunny! Traveling to new and exciting places, water color painting, and sewing are some of her favorite hobbies!
JAYCI GIVENS 
Masterpiece fellow
Jayci is a fourth-year medical student in Houston, Texas, aspiring to follow in the footsteps of Dr. Bree to become a pediatric dermatologist. She loves to care for and serve kids, spending summers at the Painted Turtle, a SeriousFun Camp for children with life-threatening and chronic illnesses in Lake Hughes, California, and teaching skin knowledge classes to local Girl Scouts with the American Academy of Dermatology. She loves to play volleyball with her fiancé, Scott. Jayci is dedicated to the mission of ACHFTS and looks forward to spending this year planning wonderful events for our children and families!